Weed Farmer Simulator
Weed Farmer Simulator
ABOUT THIS GAME
Become a weed farmer!
You just moved out of the city and bought land for growing some weed.
It might not look like much right now but only your imagination is the limit!
Build your own farm, plant your own special weed, buy vehicles and farming tools, sell your product worldwide, upgrade your farm with garages, storage buildings, and even swimming pools (swimming pools coming soon)!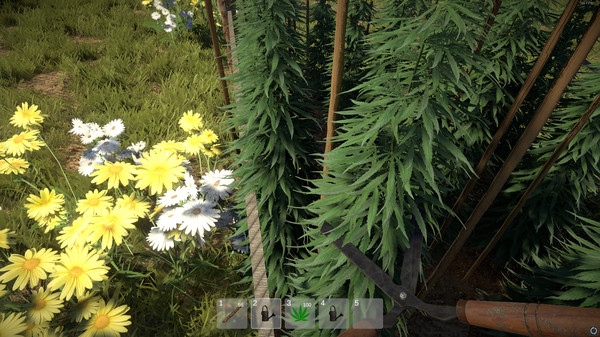 In this farming simulator, you need to get your hands dirty!
In the beginning, you start with nothing, you will need to plant every seed with your bare hands. Need some stick to make a fenced planting area? You need to chop down some trees. You'd like to water your plants? you need to fill your watering can with water first!
As time goes on and you make enough money, you can buy vehicles and tools to make your life easier, a tractor can be a great way to make a plantable area fast, but you can choose to make your farm without any tools or vehicles, in this game it's all on you!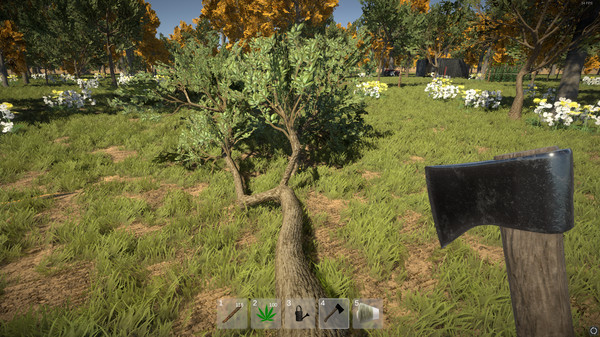 The developers describe the content like this:
The game displays regular use of marijuana, smoking and selling marijuana which is considered a drug.
The player can roll a joint and smoke it, this changes the way the game looks depending on the type of marijuana used imitating real-world drug use.
SYSTEM REQUIREMENTS
MINIMUM:
OS: Windows 7
Processor: Amd ryzen 5 2400G
Memory: 4 GB RAM
Graphics: Amd radeon vega 11
DirectX: Version 9.0
Network: Broadband Internet connection
Storage: 5 GB available space.
Size : 458.77
Size : 458.77